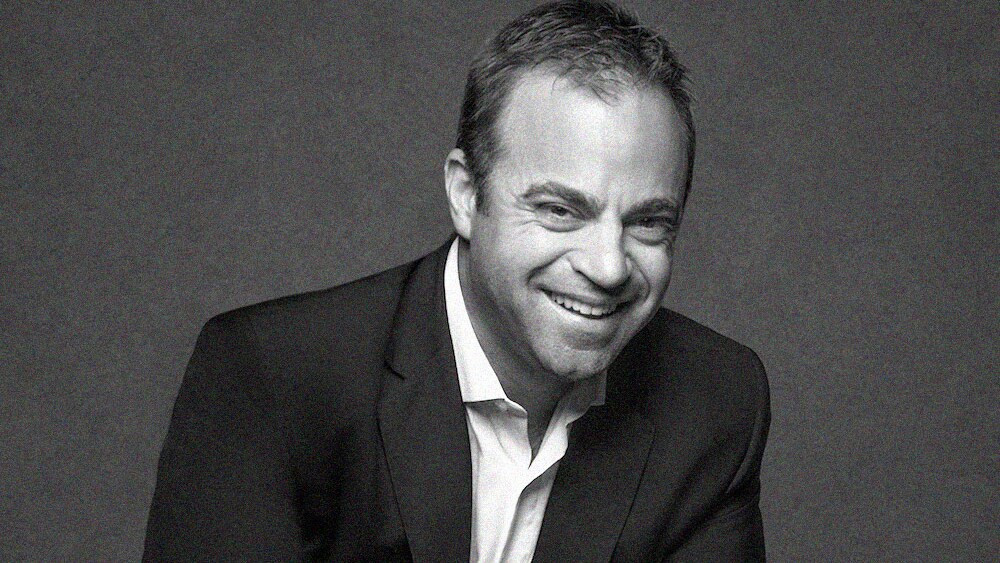 On Cerulli Associates' list of the fastest-growing RIAs in 2018, Camden Capital ranked fifth, behind The Mather Group and Cerity Partners. Its growth rate spiked 60.5% that year.
As of March 31, Camden Capital had $3.9 billion of assets under management, says Rich Bursek, its 45-year-old president and partner. He's based in North Palm Beach, Florida, and the firm has three additional offices in Southern California. There are 14 RIAs who work at Camden Capital, with an additional staff of 27 employees.
The firm's roots are in Southern California, and it's named after Camden Street, a thoroughfare in Beverly Hills.
While many RIAs expand by acquisition, Camden Capital has never bought a firm. Bursek attributes the firm's rise to "growth from existing clients and their referrals, which is the result of a world-class advisory and client-service team."
Camden Capital's minimum investment is $5 million. "We have made exceptions; it is just hard to have proper portfolio construction and asset allocations," below that.
Bursek was raised far afield from tony North Palm Beach in Mequon, Wisconsin, a well-to-do suburb, just north of Milwaukee. He graduated from Ball State University in Muncie, Indiana, with a major in management. "Midwestern values are part of my DNA," Bursek says. Below is our discussion, edited for length and clarity.
Your growth strategy centers on finding new clients, not acquiring other firms. How do you do it?
We use a holistic approach to understand our clients' financial life. We build relationships with clients, prospects, and the funds we're investing in. So we have relationships with fund managers, and they get a sense of how passionate we are, and what our performance levels are, our service levels, and how we treat our clients. That's our brand. We don't want clients to feel obligated to refer clients. When you do a good job, they know someone who needs help, they give you a referral.
What kind of clients do you attract?
Many of our clients have had liquidity events. They might be on their second or third business when they start with us. A family that has $20 million to invest might give us $5 million or $10 million. We start to gain more of their wallet share. Part of our growth is with existing clients who invest most of their net worth with us.
Why don't you make acquisitions?
It's a long strategy and long process and we feel we've always been focused on existing clients. And we don't want to get distracted at what we're good at. You can spend six to nine months trying to acquire a practice and have nothing to show for it. It's a long undertaking and it takes people to do it. Your executive management team has to do it and then they're not spending time with clients and prospects. We don't have to acquire firms. Our model works.
You describe your client service as superior. How so?
For us, we don't turn off our clocks. We're always available. We reply and I talk to clients on the weekends a lot. That's what we're wired to do that. It's our DNA.
In order to provide superior client service, you must tailor your training for new RIAs. How does that work?
We do a good job in the screening process. We get a sense of whether they're willing to respond to client requests after-hours. Our candidates go through a personality test that scores them based on the type of person they are. Are they a loyalist, challenger or helper? Are they an enthusiast or peacemaker? There are different attributes depending on which position you're hiring.
Tell me about the Camden Opportunity Funds.
They provide qualified investors access to institutional-level investments that clients wouldn't normally be able to access on their own and at lower investment minimums. Clients receive a reduced management fee and/or a lower carried-interest rate at the underlying investment level.
How do you encourage your staff to be entrepreneurial?
We embrace people who want to provide and give ideas or solutions. For example, an employee recently brought to my attention a technology solution that takes all physical office mail and uploads it to a secure portal. It distributes the mail to the appropriate recipients electronically. In this "work-from-home" environment, that's a timely solution.
John Krambeer, Camden Capital's founder, spent 16 years at Merrill Lynch. How did his wirehouse experience shape the firm?
When John started Camden Capital in 2004, RIAs were a relatively new term. At the wirehouse, he couldn't think outside the box. At Merrill, they had a lot of in-house products and he thought RIAs offered a better solution for his clients. He's still on the board and oversees existing clients.
You pride yourself in your Midwestern roots. How does that manifest itself in business?
When I was 12, I had a mentor who said every time you make a choice, ask yourself, can you fall asleep at night? That's always stuck with me. If I made that choice, can I fall asleep at night?
Who is your target audience of clients?
People with $5 million or more. We're not like a trust company. We don't have a lot of clients who are second or third generation clients. Most have created their own wealth. Most are entrepreneurs or partners of law firms. We have one advisor in Los Angeles and her entire book is 100% law firm partners.
Coronavirus has triggered stock market volatility in most clients' lives. How are you and your staff handling clients in this time of strife?
One thing we've focused on doing is being very proactive with clients in communication and reaching out a lot more because you have to be giving them our view on the market and updates on their portfolio. When you have volatility, they want to know how that affects their positions.
Besides making money and satisfying clients, what are your key personal goals?
I'm a builder. I like to build relationships and companies. When I started at Camden Capital in 2012, I was the fifth employee and we had half a billion dollars in assets and no office in Florida. I'm tremendously proud of the people we've hired, what we've built, and how we've grown. In the last quarter, we didn't lose a single client through the worst investment period of a lifetime.
Two years from today where do you expect Camden Capital to be?
I'd love to see us double in size with assets under management and open another office in a key market. We've looked at Chicago, Denver, New York City, and Atlanta.